STOP PHYSICIAN BURNOUT
With Our 4-BUCKET CORPORATE PREVENTION STRATEGY
PROACTIVE

SYSTEM-WIDE

SELF-GENERATING TO MATCH YOUR SPECIFIC NEEDS

CAN BE LAUNCHED IN A SINGLE ONSITE DAY
WATCH THE WEBINAR REPLAY (17:00) BELOW
Harness the Triple Competitive Advantage of Physician Wellbeing
Provider of Choice to patients and payors

Employer of Choice in your region

More Nimble, Stable and Profitable than your Competition
LEARN MORE AND BUILD YOUR STRATEGY


CLICK to Book a WELLNESS STRATEGY CONSULT
With Dike Drummond MD, CEO and Founder of TheHappyMD.com

Let's Talk About Proven Tools and Program Structure
and How You Can Get Up and Running Now!
~~~~~~~~~~~~~~~~
|| If you have questions or need immediate support ||
Email: Support@TheHappyMD.com
Phone: 206-430-1905 or use this CONTACT FORM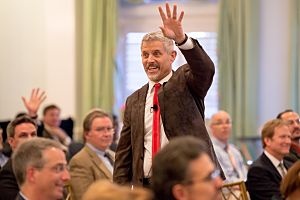 Sharing our 12 year, 40,000 doctor experience
Since 2010, helping doctors and organizations recognize and prevent Physician Burnout. CEO, Dike Drummond MD and our team of six coaches have worked with over 40,000 physicians and graduated 240 Wellness Champions from our Quadruple Aim Physician Leadership Retreat.
~~~~~~~~~~~~~~~~~
|| If you have questions or need immediate support ||
Email: Support@TheHappyMD.com Phone: 206-430-1905 or use this CONTACT FORM
[ ABOUT Dike Drummond MD and TheHappyMD.com ]