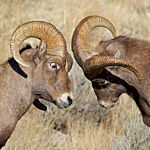 The Battle for the Quadruple Aim - It's 3 on 1 and the Outcome Is Unclear
The Quadruple Aim is a simple, common sense concept that goes like this:

Quality patient care is based on the health and wellbeing of the human beings providing that care ... the doctors and staff.
I know ... you are probably saying "Duh" right now. It seems like such an obvious statement of fact ... right? And it is such an obvious antidote to physician burnout.
I must admit I had a naive assumption that this concept would take off like a rocket after the first article in Annals of Family Medicine in 2015. And it has not.
The Quadruple Aim is actually a radical notion in the healthcare industry for three distinct reasons I will show you below.
The battle lines are drawn and the forces are in raging conflict in C-suites and Board Rooms across the globe.
Unfortunately the outcome is in doubt at this point in time.
READ MORE NOW