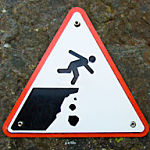 Physician Burnout - don't let ICD-10 tip you over the edge
There are plenty of signs that a significant number of physicians are walking on the edge of a cliff at work. If you look at this year's Medscape Physicians Lifestyle Survey, 46% of those 19,000 doctors are already suffering from burnout symptoms. Even more are on the verge.
Will ICD-10 be the tipping point in your practice?
Experts tell me that ICD-10 could mean an hour or more extra work in your day starting October 1st. I am very suspicious you don't have that kind of time just lying around in your practice.
In this post I will show you why I think ICD-10 may be the tipping point for many physicians - and what you can do now to avoid that fate.
READ MORE NOW