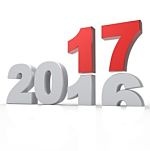 In just one hour, answering these 10 questions can make 2017 your best year yet
In large part, your happiness in 2017 depends on the following thought experiment …
Imagine it is actually 12 months from now ... it is Christmas of NEXT Year ...
as you look back on your 2017 ...
you break out in a grin of satisfaction ...
and say to yourself ... "wow, what a year" ...
What is driving this warm, happy feeling?
What are the successes of 2016 (this year) you have been able to build on?
What have you changed / accomplished / experienced / let go of in the year 2017?
What are the old problems/challenges you have been able to solve - or simply let go of -for the first time?
What would it take to make 2017 YOUR Best Year Yet?
Take a single hour now to fill out the Physician's 2017 Breakthrough Process Worksheet -- and watch the difference it makes ...
READ MORE NOW