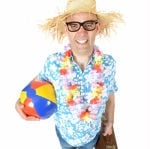 Life balance is more than just taking time off or going on vacation.
If it feels like you are drowning at work ... you need way more than a few breaths at the surface to give yourself any kind of meaningful recovery.
Here are three keys to using holidays and vacation to recharge yourself in ways that will make a big difference. These are keys to actually creating work-life balance. Use these to ensure you head back to work rejuvenated and in a better place than when you punched out.
I've tested all of these in my own life and with hundreds of physician coaching clients. Now is the perfect time to try them out over this two week holiday season when you are almost certain to get at least a couple days off.
============
1) Your Boundary Ritual
READ MORE NOW