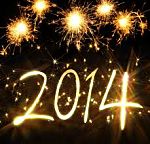 The 2014 Breakthrough Process will set you up for your Best Year Yet, in about one hour this weekend
A year from now … as you look back on 2014 … what do you want the year to feel like? How about a 2014 that is your best year yet? Let's make it a year of breakthrough success, happiness and satisfaction … what do you say?
Here is a personal strategic planning process planning process that is so powerful I call it the 2014 Breakthrough Process. It is specifically designed to help you breakthrough in those areas where you are feeling stuck – at work or at home.
Print out the worksheet below to get started