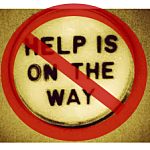 Physician Burnout - Who will Save Us?
In this article you will learn why Physician Burnout is a Physician Leadership Issue and what to do when you realize no one is coming to rescue you.
========================
In articles and comments all over the internet, physicians do the same thing - blame, justify and complain about the work stresses we are under.
It is a futile show of frustration despite the fact that our concerns are legitimate.
On average 1 in 3 physicians are suffering from symptomatic burnout on any give office day. New levels of work stress seem to pile on each week. You can feel the longing to be rescued.
It is as if we are locked high in the castle tower, at the mercy of our evil captors - EMR, ICD-10 and Obamacare. Surely the king of everything that is right has dispatched a brave night to free us.
We shake our fists and ask "who is going to do something about this?" We dream of being rescued from these days of drudgery. This is not what we thought our practice would be like back in training.
All of these concerns are true and valid. AND understand one thing ...
Complaining and dreaming of a rescue is Playing the Victim - Pure and Simple
There is no brave knight coming to save you or anyone else
This only distracts you from Saving Yourself
Let me set a framework for addressing burnout effectively - the straightest path to meaningful change in your work day and your organization.
In the end you will see that Burnout is a Physician Leadership issue.
READ MORE NOW