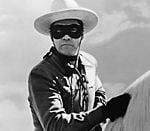 Physician Leadership: The Lone Ranger vs. the Team Captain
Your leadership style goes a long way towards determining your team's results. As a physician leader, your style organizes the way your team functions and creates your team member's experience of "playing" on your team.
For most of us, our leadership style is invisible. It is simply not something we are aware of when we are using it. For most doctors, that is a problem. We graduate from residency with a specific physician leadership style/paradigm that gets in the way of our effectiveness and makes us work way too hard.
In this article let me show you
=> The Doctor's Default Leadership Paradigm and the problems it causes
=> Three steps to a new Physician Leadership Style that makes everything in your practice easier
=> A specific example of the new paradigm in action


READ MORE NOW