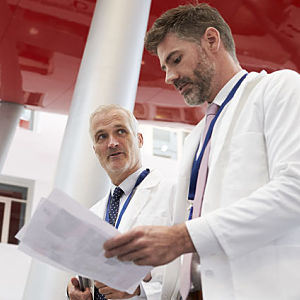 Round On Your People
It is as simple as that ... and here is the monumental tragedy of current healthcare leadership behavior.
I have asked thousands of physician leaders - both physicians and non-doctor senior leaders - if they schedule time to round on or shadow their people. Their response is always the same. Just yesterday in a room of 30 CEO's and CMO's from independent groups around the USA, I asked that question -- and how many hands went up do you think??
==========
This is Blog Post #294
Complete Blog Library is Here
==========
ZERO - not a single one
The next words out of my mouth were "shame on you." I am sure that is something they have never heard from a speaker before -- and yet they knew my critique was spot on.
Two Leadership Consequences of NOT Rounding
READ MORE NOW