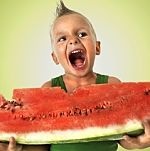 If there is a culture that eats physician burnout for breakfast, where do you find that restaurant and who is your server?
[ quick link to the answer]
There IS a culture capable of eating burnout for breakfast.
A healthy workplace culture is more than a Unicorn - something you have heard of but never actually seen. I have experienced it personally in sports and on work teams outside of healthcare. Even in high stress, difficult situations, that culture kept us connected, supporting and caring for each other.
Unfortunately, the typical hostile, overloaded, Triple Aim whirlwind of a workplace culture in a healthcare organization will EAT YOU and your people for breakfast instead.



What about YOUR ORGANIZATION?
I invite you to put on your culture glasses for a moment. These are a lot like comic book X-ray spectacles -- only these lenses allow you to see the fabric of your workplace culture. Slide these glasses on and you can clearly see the informal attitudes and rules that govern the way we interact with each other while delivering patient care.
As you walk through your workplace, imagine your glasses can actually show you the answers to the questions below as thought bubbles above the heads of your people.
READ MORE NOW