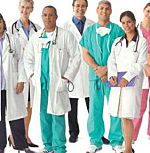 Your Group's Culture is Key to Maintaining Physician Autonomy and Preventing Physician Burnout
Culture ... What Culture?
The basic challenge is this ...
... most physician groups/departments have never created a Conscious Culture that defines who you are and how you support each other.
This is one of the Key Blind Spots of our current Physician Leadership Vacuum.
A consciously created, supportive Physician Culture is hugely important for all doctors now and in the rapidly changing healthcare environment that is staring us all in the face. Yet the entire concept of a cohesive Physician Culture is completely absent in 85% of the healthcare organizations I interact with across the country.
What about your group/organization?
Does the Culture of your group/department support you in building a healthy practice or actually get in your way?
READ MORE NOW