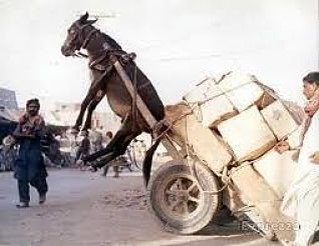 Does the Healthcare Industry Exploit Doctors?
Dr. Danielle Ofri - author of the book What Doctors Feel - wrote a groundbreaking piece in the New York Times this week entitled: The Business of Health Care Depends on Exploiting Doctors and Nurses
In the article she writes:
"Counting on nurses and doctors to suck it up because you know they won't walk away from their patients is not just bad strategy. It's bad medicine."
We couldn't agree more.

Unfortunately, her article then crashes and burns in an impossible recommendation that half of all US Healthcare Administrators be fired, because:
"If we converted even half of those salary lines to additional nurses and doctors, we might have enough clinical staff members to handle the work."
Duh! AND I think we agree no organization is going to take her up on that change in business model.
============
Stop The Madness
Help Us Lead the Physician Wellness Movement
Quadruple Aim Physician Leadership Retreat
Get Complete Details at This Link
============
In this post let me show you
Why we agree with Dr. Ofri that physician exploitation is built into the industrial practice of medicine


Some simple Case Study examples of exploitation from our thousands of hours of physician burnout coaching client files


The Triple Competitive Advantage if your Leadership Team STOPS Exploiting the Doctors and begins to Practice the Quadruple Aim Instead
READ MORE NOW