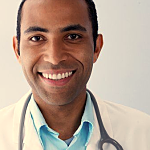 Physician Wellness: 2 ways to tell if your group cares
The concept of physician wellness is meant to be an antidote to the physician burnout epidemic. Here are two ways to tell if your group cares.
With multiple surveys showing physician burnout at epidemic levels in all specialties (an average of one in three doctors are burned out on any given office day, some surveys show burnout rates as high as 87%) – many organizations are wondering how to support physician wellness in a meaningful way.
The pervasive negative effects of physician burnout on the quality of care your group provides should make physician wellness a top priority.
READ MORE NOW