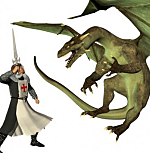 Physician Burnout Vs. The Bottom Line: The Epic Battle
The wave of consolidation sweeping healthcare in the US is causing wholesale collapse of private practice in many markets. Physicians are trading in their practices for employee status in rapidly growing provider networks usually based on a local hospital system.
Let me show you how this move sets up an invisible Battle that will determine your quality of life … and how to restore Balance as an employee physician.
READ MORE NOW