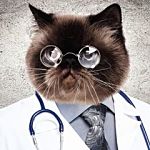 What about the doctors who don't return the burnout study - the non-respondents?
Are they different than the ones who do respond ?Specifically, are they more or less burned out than the people who send in the survey the first time they are asked??
For years this has been the biggest mystery surrounding any survey of physician burnout rates. It is a question I field often at our live training events. Up until now I have not been able to quote any research that attempted to answer the question.
==========
This is Blog Post #293
Complete Blog Library is Here
==========
Well now we have answer
The recent edition of the original physician burnout Super Study we wrote about in the last blog post contains a hidden second wave of surveys that solves this fundamental mystery.
============
Related:
The Fatal Flaws in the Burnout Survey Industry
============
This survey modification actually gives us three important new data points: