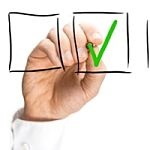 Physician Burnout - The Fatal Flaws in the Burnout Survey Industry
The measurement of physician burnout is turning into a big business in the USA lately. Millions of dollars are changing hands for burnout, engagement and physician satisfaction surveys created and sold by some of the biggest medical groups and consulting organizations in the healthcare industry. Mayo, the Advisory Board, the MGMA come to mind immediately.
In this article let me show you the massive flaws in the physician burnout survey industry - unproven theories, conflicts of interest, outright lies and more.

NOTE:
The Future of Physician Burnout Screening is a Big Deal
At the MACRO Level:
Look a short way into the future and you can see how physician burnout scores are very likely to become a quality indicator and a hurdle the government and insurance companies could require for payment. That is a healthy move if you think about it. What payor would NOT want a healthy population of doctors providing care to their members?
READ MORE NOW