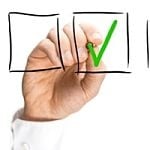 Physician Burnout - The Fatal Flaws in the Burnout Survey Industry
The measurement of physician burnout is turning into a big business in the USA lately. Millions of dollars are changing hands for burnout, engagement and physician satisfaction surveys created and sold by some of the biggest medical groups and consulting organizations in the healthcare industry. Mayo, the Advisory Board, the MGMA come to mind immediately.
Look a short way into the future and you can see how physician burnout scores could easily be turned into a quality indicator and a hurdle the government and other payors could require for payment. It is a short stride to your physician burnout score becoming a prerequisite of logging onto the EMR system in your organization.
Let's face it ... if they could put a chip in your gluteus maximus to measure burnout directly and electronically beam it to the scorecard on your CMO's desktop computer ... THEY WOULD.
READ MORE NOW