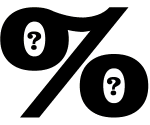 A new Family Practice study is showing only 25% prevalence of physician burnout. Does this much lower number create ...
a controversy

a "winner" in the "we're less burned out than you" derby

or just another data point
==============
The Quadruple Aim Physician Leadership Retreat
Learn more and book your seat
==============
There is a new -- and uniquely structured -- study in the Family Practice literature out this month showing a physician burnout prevalence rate of only 25% that is shaking up the widely accepted notion that over half of US doctors are most likely suffering from burnout. (BTW, the background rate of burnout in the general population of non-physician professionals is widely quoted as being the same 25%)
Let me show you the three absolutely unique features of this research project which render it one-of-a-kind in the universe of physician burnout prevalence studies.
This new study may be the first step in solving a mystery that has existed since the very first prevalence study was handed out over forty years ago. I will show you this below as well.