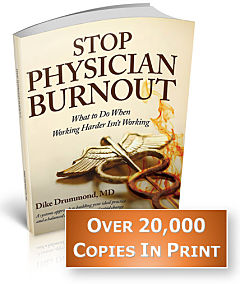 Stop Physician Burnout - Book Review
The Canadian Society of Physician Leaders recently reviewed our book Stop Physician Burnout in their CJPL Journal ... in what I will characterize as glowing terms.
It is great to see an official review of a self-published book like ours. We have over 25,000 copies in print at this point, helping doctors around the world build their burnout prevention strategy. It is about time an official body of some kind recognized the value of this approach.
Excerpts from the review:
READ MORE NOW