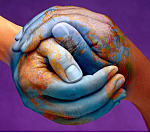 Healthcare is entering a new Golden Age of Engagement
Patient Engagement
Patient satisfaction and quality of care are built upon a new foundation of patient engagement. In this new age you will be compensated for the level of engagement you create with your patients.
Physician Engagement
As employed physicians become the majority in the United States, your organization will create a competitive advantage by building new levels of physician engagement with your providers.
In this article, I will show you the single most important skill clinicians and physician leaders must learn in order to thrive in the years ahead.
============
The Quadruple Aim Blueprint White Paper Download
Four Steps to System-Wide Burnout Prevention
Download your Free Copy Now
============
Why the "Age of Engagement"?
For the first time financial incentives are aligning with your ability to Engage your patients and your people
In this New Age, failing to reach new levels of patient and physician engagement will hit you right in the pocket book in clearly visible ways for the first time
READ MORE NOW