The Burnout Prevention Podcast on the "Relentless Dentist" show
READ MORE NOW
Tags: dike drummond md, Physician burnout, burnout, physician burnout podcast, physician, causes of physician burnout

Physician Burnout and When Being Smart Gets In Your Way
In this article let me show you how being smart can completely obstruct your happiness and what to do to get around this thinking person's roadblock to a better life. Head's up ... the more you are surprised by the last sentence, the more I encourage you to read this article.
Let me show you the truth in this statement:
"The most powerful things in life are simple actions ... not complicated thoughts."
[NOTE: at the end of this post is an opportunity to blast through this roadblock to create deeper changes in your life and practice]
READ MORE NOW
Tags: physician burnout prevention, physician wellness retreat, dike drummond md, Physician burnout, the happy md, physician burnout treatment, physician, physician retreat, the heart of the healer, personal development for doctors, personal development for physicians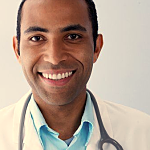 Physician Wellness: 2 ways to tell if your group cares
The concept of physician wellness is meant to be an antidote to the physician burnout epidemic. Here are two ways to tell if your group cares.
With multiple surveys showing physician burnout at epidemic levels in all specialties (an average of one in three doctors are burned out on any given office day, some surveys show burnout rates as high as 87%) – many organizations are wondering how to support physician wellness in a meaningful way.
The pervasive negative effects of physician burnout on the quality of care your group provides should make physician wellness a top priority.
READ MORE NOW
Tags: physician wellness, dike drummond, Physician burnout, physician engagement, physician alignment, physician, physician engagement formula, physician engagement coach, physician engagement and alignment, mission statement, physician engagement consultant
Subscribe to Email Updates