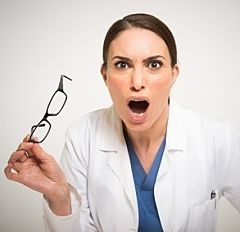 Maternal Discrimination in Medicine - Blatant form of healthcare gender bias documented in two new studies
Two studies released this week felt like dueling head slaps as they rolled through social media. Both document a slight twist on the typical gender bias against women that is pervasive in the world of medical education and the practice of medicine.
These two studies were not just about healthcare bias against women for being women - the "Curse of the Double X" I have written about before. This garden variety gender bias plays a huge role in physician burnout for many women physicians in my coaching practice.
These articles lay out a different flavor of bias against women - specifically because of a super power most carry at all times. I am talking about the THREAT OF FECUNDITY.
I always make a point of asking the women physicians at our live trainings if any man has ever said this to their face, "I don't know why we let women go to medical school, you are just going to quit and have babies."
How many say, "Yes"?
READ MORE NOW