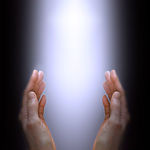 Burnout Has One of its Roots in a Choice You Made a Long Time Ago ... You Chose to Be a Lightworker
Physicians, NP's, PA's, Nurses, MA's ... anyone who touches patients in the course of their job ... we are a Tribe of Lightworkers -- and that has consequences.
==========
This is Blog Post #283
Complete Blog Library is Here
==========
Remember back when you decided to go to medical school?
Remember that fork in the road. You could apply to medical school. OR you could do anything else. You chose to become a doctor and here we are. I think we can agree none of us had any awareness of the full array of life-long consequences that decision threw into play. Right?
In this blog post let me show you
1) A deeper understanding of some of the most difficult aspects of being a doctor
2) And six of our most popular tools to maintain your energy, faith and empathy when things get tough.
READ MORE NOW