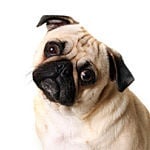 ICD-10 launch has come and gone and we all survived
Fortunately the silliness continues. Here are some Monty Python worthy ICD-10 codes for your enjoyment along with some curious holes in ICD-10 we cannot explain. In fact, the sillier this gets, the more you realize ICD-10 is not nearly as comprehensive as it truly needs to be. ;-)
(this post is adapted from this post at Medical Economics)
============
18 Silly ICD-10 Codes
- Bitten by a cow - W55.21
There are no references to any injuries from bulls. How do the Pamplona ER docs cope with this shocking oversight.
- Pecked by a chicken - W61.33
- Struck by a Macaw - W61.12
There are also references to parrot induced injuries (bite or collision with) but no references to roosters, peacocks, ostriches or parakeets. The catch all "other bird" category must suffice.
READ MORE NOW