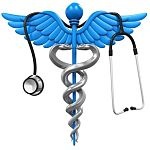 A Quadruple Aim update for the Hippocratic Oath
The Declaration of Geneva is the modern successor to the ancient Hippocratic Oath. It was first adopted by the World Medical Association (WMA) at its second General Assembly in 1948.
In the subsequent 70 years there have been only minimal amendments until just two weeks ago - October 14th, 2017 at the WMA General Assembly in Chicago.
For the first time the pledge adds a requirement for doctors to attend to their own health, well-being and abilities in order to provide the best care to our patients.
This language was added:
I WILL ATTEND TO my own health, well-being, and abilities in order to provide care of the highest standard.
This new wording is meant to acknowledge the impact of physician burnout on patient care and be a tangential mention of the Quadruple Aim. But just hold on a second ...
Is this also a form of blaming the victim?=