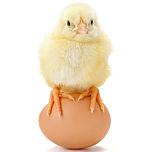 There is plenty of evidence that Physician Burnout has a negative effect on a doctor's quality of care
Make's sense, right?
If you are a physician who is
exhausted
cynical and sarcastic
and doubting that your work is making a difference
- BTW, these are the three cardinal symptoms of burnout -
If that is the way you are feeling today at work, you care clearly not on your "A" Game as a clinician and healer ... right? Oh yes, and in the average healthcare workplace, 50% of the doctors are suffering from at least one symptom of burnout on each practice day.
The question for physician leaders is a simple WHY?
Why are so many of your doctors burned out?



Please don't doubt their Resilience.
Physicians are some of the most resilient people on the planet. We survived residency for heaven's sake. That should be all the evidence you need of our ability to take a lickin' and keep on tickin'.
We are some pretty tough CANARIES.
What is it about your COAL MINE that is taking us down?

Yes, burned out doctors provide lower quality care.
And I invite you to dig a little deeper. Notice that the doctor's level of stress and burnout and the quality of their care are in a reciprocal relationship.
The burnout - quality of care link is actually a CHICKEN AND THE EGG CONUNDRUM.
==========
This is Blog Post #310
Complete Blog Library is Here
==========
Which of these comes first?