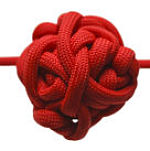 What would you say about an industry that reliably burns out half of their most valuable workers ...
Workers that take over a decade to train
Are the point of origin for 100% of gross revenue
And for which there is already a massive shortage that will get much worse in the near future
This same industry clearly understands that physician burnout harms and kills patients and doctors and has a massive negative effect on the organization's bottom line.
What words are most appropriate to describe such insane behavior? [even Lemmings would appear to be more interested in their own survival]
When you realize the job demands on the average doctor are a clear and present danger to the doctors, the staff and their patients, it is not uncommon for the term ClusterF*ck to come to mind. Sometimes you will even let it slip with your outside voice ... right?


============
BTW, if you are a healthcare leader,
upset or moved to action by the gist of this blog post
Let's Connect
We promise fresh ideas and powerful collaboration
=============

Hang on a second, is that term even accurate?
Follow along with me as we explore the semantics and I give you 5 simple ways to begin clawing your organization out of this morass ... no matter what you personally call it.
READ MORE NOW