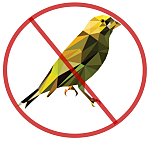 Physician Resilience – a stronger canary is never enough
In my work with thousands of over-stressed physicians and over 140 healthcare organizations, I have learned one lesson over and over -
Resilience training alone is not sufficient to rein in the epidemic of physician burnout.
If you believe like I do that physicians are the canary in the coal mine of medicine.
Then it is clear the epidemic of physician burnout is an indictment of the conditions of the mine, not the resilience of the canary.
============
Click Here for The Quadruple Aim Blueprint
Organization-Wide Burnout Prevention Strategy
============
If you focus on physician resilience training and don't de-stress the workplace at the same time, you are missing half the leverage points to prevent physician burnout. You are focused only on building a stronger canary and sending the message that it is every provider is on their own – no one has their back – on this job site.
I define resilience training as the acquisition of any burnout prevention tool the physician puts to their own individual use. The tool increases the physician's resilience in the face of the stresses of their practice and workplace systems.
Training to promote physician resilience has value, however that value is limited by the following three factors:
READ MORE NOW