The Burnout Prevention Podcast on the "Relentless Dentist" show
READ MORE NOW
Tags: dike drummond md, Physician burnout, burnout, physician burnout podcast, physician, causes of physician burnout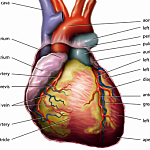 Physician Burnout and the risk of CHD
A new research paper published in the journal "Psychosomatic Medicine" in 2012 is showing a solid link between Burnout and the risk of CHD for the first time. This new information proves a connection that has been suspected for decades and adds to the list of ways burnout can actually kill.
READ MORE NOW
Tags: dike drummond, Physician burnout, the happy md, burnout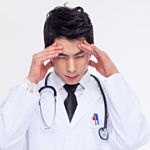 Medical School Burnout is a negative influence on the Attitudes and Professionalism of the Majority of US Medical Students
Burnout was found to be present in the majority of over 2000 US medical students surveyed in 2010 and leads to measurable negative consequences as reported in a Mayo Clinic supported study..
This study reported in JAMA surveyed 4400 medical students with a 61% response rate for 2682 respondents.
Here are the highlights:
READ MORE NOW
Tags: burnout
Subscribe to Email Updates