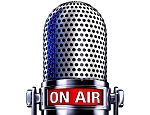 Physician Burnout Podcast
Read More
Tags: physician burnout prevention, dike drummond md, Physician burnout, the happy md, physician burnout treatment, physician burnout tools, physician burnout podcast, brainwashing, physician burnout interview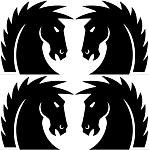 Physician Burnout: The Four Horsemen of the Burnout Apocalypse
Physician Burnout is a constant, prevalent, looming threat over doctors everywhere. Over the last 20 years surveys have shown an average of 1 in 3 doctors suffering from physician burnout on any given office day – worldwide, regardless of specialty. A frightening new study in 2015 from the Mayo Clinic shows 54% of US physicians suffering from at least one symptom of burnout. The question is why?
Yes, the nature of our work is difficult, stressful and draining AND there are other parts to this Venn Diagram of physician burnout – and some of them are hidden.
In my work with hundreds of over stressed physicians I have isolated one of the major invisible causes of physician burnout – the pervasive mental conditioning of our training process.
Call it the "brainwashing" of our medical education if you will
In this article I will show you four "flavors" of this conditioning – how and why they develop and how they contribute to our physician burnout epidemic.
Read More
Tags: dike drummond, Physician burnout, the happy md, physician burnout treatment, physician coach, physician burnout symptoms, brainwashing, doctor burnout, medical education, four horsemen of the apocalypse
Subscribe to Email Updates