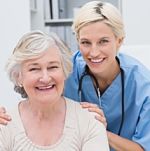 Patient Satisfaction in the hospital setting isn't so hard after all.
I just ran across this study from the Agency for Healthcare Research and Quality (AHRQ) that is a massive reinforcement of common sense. Let me ask your opinion …
Which do you think would produce better hospital outcomes and patient satisfaction.
a) If the nurse waits for patients to push the call button and then takes care of their specific issue?
b) If the nurses round regularly, checking in on patients whether they push the call button or not and that this is a routine expectation for the performance of their job?
You got it. (b) wins.
IN FACT … this one change took Patient satisfaction ratings from 50-60% up to 99%.
READ MORE NOW